PAUL HOLTZMAN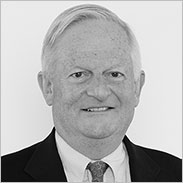 "Understanding the interests and strategies of all parties is indispensable for an effective advocate or neutral."
Paul Holtzman's litigation practice is comprised of a mix of trial work and alternative dispute resolution in employment law, sexual harassment, wage and hour, civil rights, commercial and partnership disputes.
Paul has litigated dozens of discrimination, non-competition, overtime compensation, wage and hour, misclassification, contract and tort cases for employees as well as employers in federal and state courts. Discrimination cases that Paul has litigated have involved allegations of discrimination on the basis of disability, race, national origin, pregnancy, sexual orientation, retaliation and sexual harassment. He has litigated class actions involving misappropriation of tips and service charges collected on behalf of food and beverage and spa employees.
Other practice areas include contract, commercial and partnership disputes, claims under the Fair Housing Act and the Americans with Disabilities Act, as well as public accommodation claims for private clubs and non-profit organizations. On behalf of organizations operating group homes for disabled individuals, and substance abuse programs, he has successfully challenged a variety of neighborhood and municipal obstacles to the siting and operation of such programs.
Paul has served as special counsel in the investigation of numerous harassment matters. He also consults with attorneys and litigants on the availability of insurance coverage for employment and civil rights claims.
Paul has an active transactional employment practice negotiating severance agreements, employment contracts and non-competition and non-disclosure agreements.
Paul has extensive experience as an advocate in all forms of alternative dispute resolution (ADR).
He serves as a mediator in employment and other disputes for the American Arbitration Association and through a private mediation practice. Paul has successfully resolved more than 150 cases involving claims of discrimination, employee misclassification, overtime disputes, non-payment of wages and commissions, failure to accommodate disabilities, non-competition agreements, contract and partnership disputes, as well as commercial cases.
As a member of the American Arbitration Association's National Panel of Employment Arbitrators, he serves as an arbitrator on a wide variety of employment disputes.
Paul advises employers in the prevention of discrimination and sexual harassment in the workplace. He has developed personnel policies and training programs aimed at both preventing and properly handling harassment and discrimination complaints for a wide range of public, non-profit and for-profit institutions. He has also conducted audits to identify areas for improvement in human resource practices.
Among his public service activities, Paul served on the Board of Editors of the Boston Bar Journal and as Co-Chair of the Labor & Employment Section of the Boston Bar Association. He filed an amicus curiae brief in the landmark marriage equality case of Goodridge vs. Department of Public Health, where he argued on behalf of a coalition of national civil rights organizations. He also served as an Adviser to the American Law Institute (ALI) on the 2015 inaugural Restatement of Employment Law. He has published a number of articles on employment law for Massachusetts Lawyers Weekly and other publications and is frequently quoted in newspapers and magazine articles on workplace issues.
Paul is a magna cum laude graduate of Harvard College and a graduate of Yale Law School, where he served as a senior editor of the Yale Law Review. He served as a law clerk to the Honorable Pierre N. Leval in the U.S. District Court for the Southern District of New York. He also practiced in Washington, D.C., at the Lawyers' Committee for Civil Rights Under Law and the NAACP Legal Defense and Educational Fund.