Krokidas & Bluestein Litigators Pisegna & Meixel Literally Save the Farm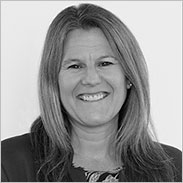 Attorney Pisegna (left) and Attorney Meixel (right)
(Boston, MA) January 10, 2019– Krokidas & Bluestein's Vince Pisegna and Jill Brenner Meixel represented Maple Farm Sanctuary, an animal farm and sanctuary located in Mendon, Massachusetts, which cares for and nurses back to health abused, abandoned or unwanted farm animals. After Maple Farm entered into an agreement to sell the farm to an owner/operator (located outside Massachusetts), Maple Farms discovered that the buyer would not operate the sanctuary after the sale in the manner consistent with the standards established by Maple Farm. Following several efforts by the client to work things out, Maple Farms hired Pisegna and Meixel to try to terminate the agreement to sell the farm. After defeating the buyers attempt to enjoin Maple Farm from failing to comply with its obligations under the agreement, Pisegna and Meixel were able to settle the matter with Maple Farm retaining all of its rights to own and operate the sanctuary — literally saving the farm.

About Krokidas & Bluestein
Krokidas & Bluestein provides legal services in the areas of public, nonprofit and for-profit general corporate law, health and human services law, education law, real estate development and finance, property management, public and private civil litigation, and labor and employment law.